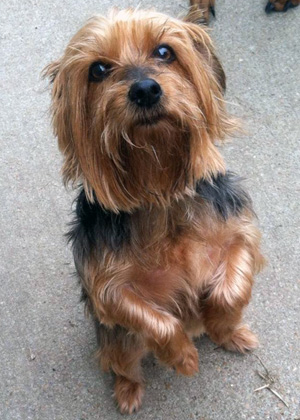 Ease your concerns about leaving your pet behind while you're away: Let our qualified staff take care of them. We will provide your dog or cat with a safe, comfortable, "home away from home" atmosphere. We are happy to accommodate any special care or needs your Pet might have. Have an energetic or very social Pet? Extra individualized attention is available – just ask for play time services.
Our exercise yards are fenced in, and away from the busy street. We provide amenities such as clean bedding, food and water bowls, but feel free to bring your own. Toys and other personal items that are washable are welcome – as long as the Pet does not have history of eating them. We will administer any needed medication and follow your specified feeding regimen. (Alternately, we can provide a high-quality diet and treats for no extra charge, although eating their own food tends to agree better with most boarded pets.) We can also provide bathing services before you pick up your Pet.
Veterinary Assistants regularly check on the Pets and provide all prescribed treatments and medication. Our Kennel Team monitors the boarding area and provides continuous clean up, attention, and comfort to your Pets. You have the added benefit of knowing that our Doctors are available if your Pet needs medical attention during his or her stay. We closely monitor all Pets, and especially Seniors or those with certain health issues.
To keep all our Patients as healthy as possible, we require dogs that are boarding with us to have current rabies, kennel cough, and DHLPP vaccinations; cats – current rabies, FVRCP, and in/outdoor cats – Leukemia vaccination. We highly recommend that most vaccinations be given at least two weeks before boarding. While no communicable diseases are 100% preventable, we strive to absolutely minimize the chances of exposure to infectious agents, and follow a sound vaccination protocol recommended by current key opinion leaders in immunology and population health. Please call us for more information.
Schedule your boarding reservation today! For a tour of our boarding facilities, feel free to drop by anytime. Ask about Play Time, Frequent boarder and bather specials, and any other special we may be offering at the time. We can also feature your Pet on our Facebook page, so you can enjoy them while away – just ask.