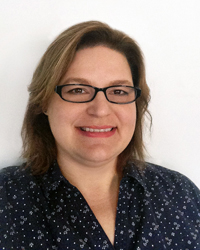 Many of you know and love Dr. Kelly Green! Dr. Green joined the Team in 2001, and has been with us ever since. Dr. Green graduated LSU veterinary school in 1995. She equally enjoys medicine and surgery, is an amazing communicator, and one of the most conscientious and dedicated practitioners Veterinary Medicine and our community are blessed with. Dr. Green is also an experienced emergency clinician. We are extraordinarily fortunate and grateful to have Dr. Green on our Team!
Department
Associate Veterinarian. 1995 LSU graduate.
When did you start working at the Practice?
2001
Favorite Food
Flan
Favorite Movie
The Gods Must Be Crazy, What a Way To Go
Pets in Household
3 dogs, 3 cats
Favorite Hobby
Photography
Hometown
Haskell, Arkansas
Dream Vacation
3 Weeks in Yellowstone National Park
What would we be surprised to know about you
I was a piano major in college
The best part of working at RBAH
I work with people I enjoy in a job I love