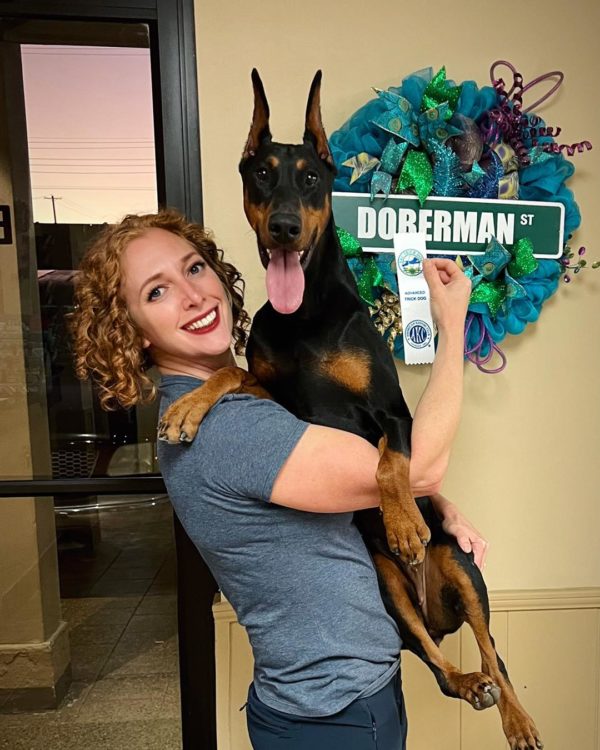 Dr. Yelena Lapova is the proud owner of the Raleigh Bartlett Animal Hospital.  She purchased the Practice from Dr. Richard Leggett in 2013.  Dr. Lapova is delighted to work with Dr. Green – the Associate Veterinarian, James Canavan – her husband and the Practice Manager, and a great Team. With veterinary medicine increasingly going corporate, Dr. Lapova is excited to serve our community as a private, small family practice – and grateful for your support!
Dr. Lapova hails to Tennessee from Ukraine, where she was born and raised. In 2000, Dr. Lapova graduated Summa Cum Laude (perfect GPA) Christian Brothers University with a BS in Biology and several minors; then The University of Tennessee College of Veterinary Medicine in 2004 at the top of her class.  She is the only Veterinarian to complete an apprenticeship with Dr. Leggett and is a skilled and highly sought after Veterinary Cosmetic Surgeon, including challenging reconstructive procedures.
Anyone who meets Doc immediately knows how much she loves the Doberman. There is never enough to know about this fascinating breed, we dare say she knows bit more than average:) Doc also has a soft spot for Senior Pets.  Dr. Lapova enjoys cosmetic and reconstructive surgery, cardiology (especially early detection of DCM in Dobermans), dermatology, and all things general practice.  Dr. Lapova relishes time with her family and Pets; she stays active through weight training, running, dog sports, paddleboarding, golf, yoga/meditation and tactical sports.  James and Dr. L's household is home to 5 dogs: Dante, Zane and Lola the Dobermans; Bella the deaf pitbull; and Mia the Boxer/Doberman/Rottweiler/Lab mix – all very sweet and deeply loved. Dante and Zane are AKC titled Advanced Canine Good Citizens, Barn Hunt and Trick Dogs. Lola holds several AKC titles and is working towards her working dog titles.
Note: Cognac the kitty passed away from cancer January 4, 2014. He was 17. Timber the Aussie also passed at the age of 13 February 1, 2014. Forrest the Cocker Spaniel mix passed away in February 2016 at the ripe age of 14. BT the rescue kitty passed away in October 2021 at 18. They will forever live in the hearts of the family.